Our nation faces a massive affordable housing shortage. More than 10 million households pay half their income in rent each month, and the speed of new affordable housing construction falls far short of meeting the growing need. At the same time, the nation loses tens of thousands of affordable homes each year as affordability restrictions expire, luxury developers snap up properties in desirable neighborhoods, older homes deteriorate—and of course, as the impacts of climate change batter our communities. 
Climate change disproportionately impacts lower-income communities and people of color; the legacy of discriminatory housing policies mean they are more likely to face climate risks and to lack the resources to recover after a disaster. 
That means the affordable multifamily housing community has a unique role to play: we must do everything in our power to protect people and property well before the next storm hits. 
Climate risks present new design, construction and operational challenges—both in retrofitting before a climate event and in recovering afterward. Owners and operators of multifamily housing need practical guidance on how to navigate this "new normal." That's why we created this comprehensive digital resource. 
Superstorm Sandy led to a generational awakening in New York and across the country to the risks of climate change. Rolling blackouts, catastrophic power failures and uncontrolled flooding made a few things immediately clear: climate change impacts every community, and no facility or structure is immune to what's coming. When critical community resources are overwhelmed by water, wind or fire, every household is affected—for hours, days, months or even years.  
This book was born out of a commitment to protecting our existing housing stock and ensuring new homes are built in a resilient and climate adaptive way. It was made possible by the vision and dedication of dozens of housing owners and operators who created and informed the strategies in the following pages.   
This collaborative effort represents the spirit and gusto of New York City and those that build, operate and maintain our affordable housing. There has been much change since the first publication of this resource almost a decade ago, but this manual only becomes more relevant as climate risks grow with each passing year. 
I was honored to work with dozens of affordable housing owners to develop this book in 2015, and I am even more honored to welcome you to our new digital edition in 2022.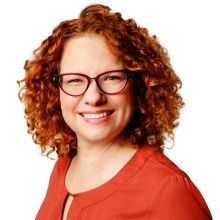 Laurie Schoeman
Director, Climate and Sustainability, Capital Division