17: Creating Community Resilience Spaces
17
Creating Community Resilience Spaces
17
Creating Community Resilience Spaces
Community spaces play a vital role in building resilience—getting residents involved and connected to each other.
Community spaces should offer a safe and secure environment for residents and a central location for emergency services.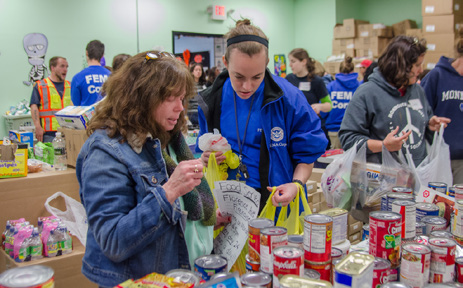 Strategy into action
Locating the community space.
Your resilience space might be located in an existing multi-purpose area such as a dining or activity room, where residents will feel comfortable taking shelter or receiving emergency services.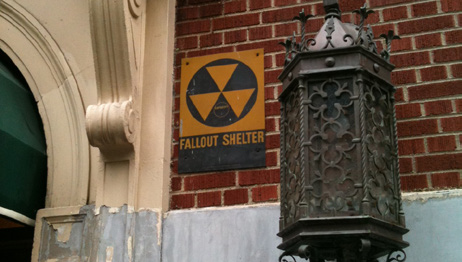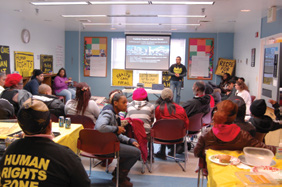 Hold non-emergency gatherings that could draw residents together.
If a multi-purpose community room does not exist in your building, consider setting aside a "safe room" located above the DFE for it. Notify residents about the new resource and potential uses such as fitness classes, recreation and meetings.
A community resilience space should not replace a formal evacuation center. When an evacuation is ordered by the municipality, residents should leave the property for the nearest designated evacuation center.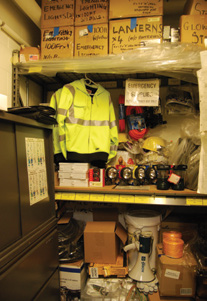 Setting up the space.
Put together a plan. Work with resident leadership to establish a resilience committee which will reach out to residents in planning for resilience space.

Provide backup power. Ensure that the community resilience space's lighting and outlets are on the building's critical-load circuit. (See Strategy: Maintaining Power to Critical Systems).

Store emergency supplies. Use a closet, cabinet or storeroom in the space to store emergency medical supplies, flashlights, batteries, a hand-operated emergency radio with weather band and possibly cots and blankets.
Emergency supplies should be locked up to keep them from non-emergency use. A spare key must be on-site and several residents should know its location.
Provide multiple communications options. A hard-wired telephone, wireless internet components (cable modem, wireless router, etc.) powered by the backup generator and a satellite phone can facilitate communications during emergencies.
Provide access to potable water. Store potable water or provide access to municipal water or safe well-water in the community resilience space. Taller buildings may not have access to municipal water during power outages; if so, a backup water plan will be necessary. (See Strategy: Access to Potable Water).
Functioning toilets. A restroom should be provided near the community resilience space. Automatic toilet and sink fixtures should operate without grid power.
Food storage and cooking. For larger community resilience spaces, provide emergency food supplies and cooking equipment sufficient to satisfy the short-term needs of those sheltering in place.
Recreation. Residents may spend a long time in the community resilience space depending on how long an emergency lasts. Consider storing books, board games, playing cards and other recreational materials for adults and children.
Information boards. The community space should have a designated location for communicating information such as a bulletin board. Residents should know where to find up-to-date and critical messages, especially if cell phone service fails.
Establish your community resilience space as a neighborhood hub.
A central safe space is vital during an emergency. Consider positioning your space as a resilience hub to serve the broader community, offering translation services, medical care, food distribution and more.
Operations + maintenance
A staff member should periodically inspect supplies and equipment in the community resilience space so they are ready for an emergency. Equipment not used regularly is more likely to fail.
Case Study:
A Resilience Hub During Superstorm Sandy
Case Study
A Resilience Hub During Superstorm Sandy
Background
Brookdale Village Senior Center is part of a senior residential complex operated by the Jewish Association Serving the Aging (JASA) in Far Rockaway, Queens, NY. During Superstorm Sandy, Brookdale had functioning backup systems and emergency supplies on hand, allowing it to become a resilience hub for the broader neighborhood. Of all the JASA buildings in Far Rockaway, Brookdale suffered the least damage, with no ground-floor flooding. Sixty percent of the building's elderly residents chose to shelter in place rather than evacuate.
Strategy
Brookdale has two outside emergency back-up generators mounted 6 ft. above the ground. They supplied enough power to charge cell phones, run an elevator and provide limited heating for the residential building and a smaller community center nearby. The dining room, which serves 300, was divided and used as a common space where supplies were distributed. JASA staff provided security for the common spaces.
In planning for the next disaster, Brookdale has implemented a full-scale emergency plan and staff trainings. JASA has also ordered additional emergency supplies such as cots and plans to install emergency generators in another community center to extend its ability to function as a community resilience hub.
Cost
Brookdale has about $5,000 worth of emergency supplies on hand, including stored water, blankets, non-perishable food items, batteries and a satellite radio.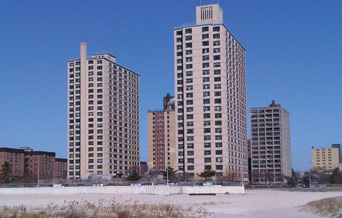 124