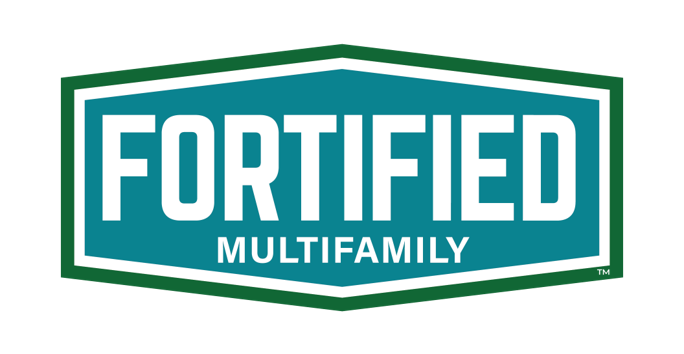 Property owners are not powerless in the face of hurricanes, severe convective storms, and other high wind events. Research from the Insurance Institute for Business & Home Safety (IBHS) has identified critical mitigation actions that can be taken to strengthen roofs, openings (windows and doors), and designed load paths of structures.
These mitigation actions are the foundation of the FORTIFIED Multifamily™ program (FORTIFIED), a voluntary construction and re-roofing program designed to strengthen properties against severe weather, including hurricanes, tropical and convective storms, and even tornadoes.
A 2018 study by the National Institute of Building Science (NIBS) shows that for every $1 spent on FORTIFIED Multifamily construction, approximately $4 is saved in disaster recovery expenses.
Description + function
FORTIFIED is available for new construction and through retrofits made when a building is re-roofed. Building or re-roofing to the FORTIFIED standard greatly reduces potential for property damage from natural disasters, including hurricanes and high wind/hail; protects physical assets—such as the building, equipment, inventories, and tenant improvements; and increases the likelihood of immediate reuse post-disaster, getting tenants back into their homes.
FORTIFIED includes a third-party verification process that ensures projects seeking a FORTIFIED designation are designed and constructed in a manner consistent with the requirements of the program. FORTIFIED evaluators, trained and certified by IBHS, work directly with the building owner or owner's representative to complete the necessary document reviews and site evaluations. The evaluator is responsible for providing IBHS with the proper information to issue a FORTIFIED designation for multifamily buildings. The company providing FORTIFIED evaluation services and the building owner or owner's representative sign a "Consulting Services Agreement" laying out the terms of working relationship.
Strategy into action
FORTIFIED employs an incremental approach to provide three levels of designation:
| | |
| --- | --- |
| | The requirements of FORTIFIED Roof™ apply to most low slope and steep slope roofing systems and provide higher wind resistance roof covers and roof decks, properly attached roof mounted equipment, steep slope sealed roof deck and stronger edge flashing.    |
| | FORTIFIED Silver™ adds additional protection to vulnerable and often overlooked components, including walls, windows, doors, and parapets. |
| | FORTIFIED Gold™ adds further requirements that the building's entire structure is tied together forming a continuous load path. |
Each level is based on decades of research and rigorously designed to offer increasing levels of risk reduction, decreasing potential financial loss and loss of use.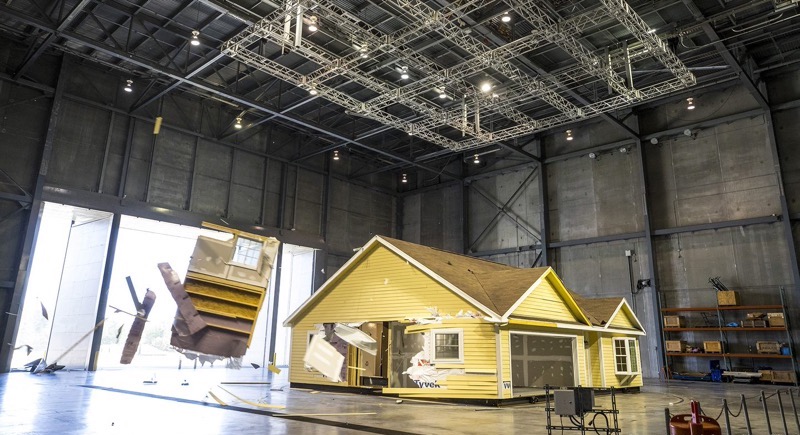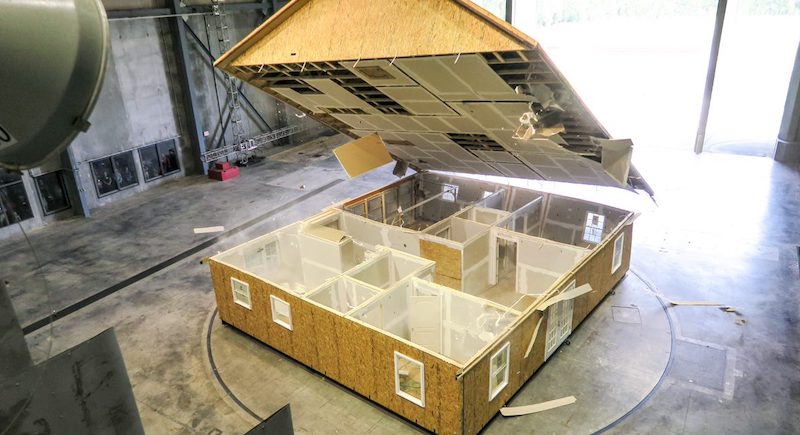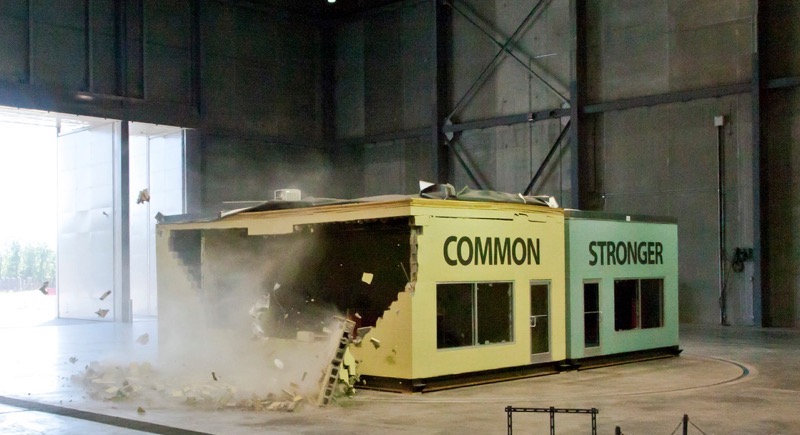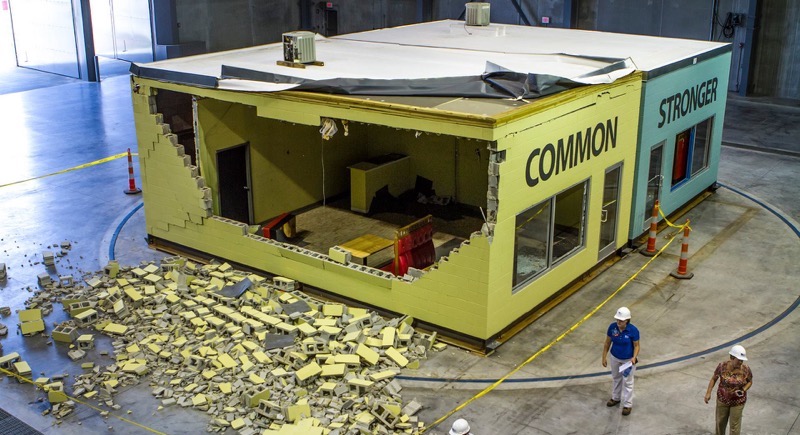 Mitigation actions covered by FORTIFIED include:
Upgraded Roof Cover System

Enhanced Roof Deck Attachment and Fasteners

ES-1/FM-4435 Tested Roof Flashing

Pressure-rated Gutter Systems

Wind and Rain Resistant Vents

Exposed Fasteners are Corrosion Resistant

Impact Resistant* & Pressure Rated Skylights

Mechanically Secured Roof-Mounted Equipment

Wind-resistant Lightning Protection System

Pressure-rated Windows & Doors

Impact Protection for Windows & Doors*

Impact* & Pressure-Rated Garage Doors

Impact* and Pressure-Rated Exterior Walls (Exposure Category C or D)

Parapets Engineered for Wind and Pressure

Engineered Equipment Screens

Engineered Gable End Bracing

Flood Protection for Electrical Equipment

Flood Protection for Mechanical Equipment

Engineered Continuous Load Path

Engineered Attachments of Accessory Structures
Operations + maintenance
Sunny day, Status Quo
FORTIFIED designations are valid for five years but building owners have the option to have re-evaluations completed to maintain their designation. Between designation periods, building owners should avoid taking actions that may affect the resilience of the roof or other building features covered by FORTIFIED, such as adding utility systems, satellite dishes, or solar panels to the roof, without working with a FORTIFIED evaluator and meeting the appropriate FORTIFIED standard. While such systems can be added in a manner consistent with FORTIFIED, improper installation can undermine resilience and result in a loss of designation. Working with a FORTIFIED evaluator will ensure that additional work or other repairs will provide the greatest amount of resiliency and maintain the achieved designation level.  
Inspect Roof and Building Features after storms 
Following wind events, the roof and other building features must be carefully inspected to determine whether damage has occurred. All damages must be documented, and if necessary, repairs must be conducted and documented in accordance with the FORTIFIED technical standard in consultation with a FORTIFIED evaluator. Working with a FORTIFIED evaluator and IBHS is critical to avoiding issues with standard compliance and redesignation.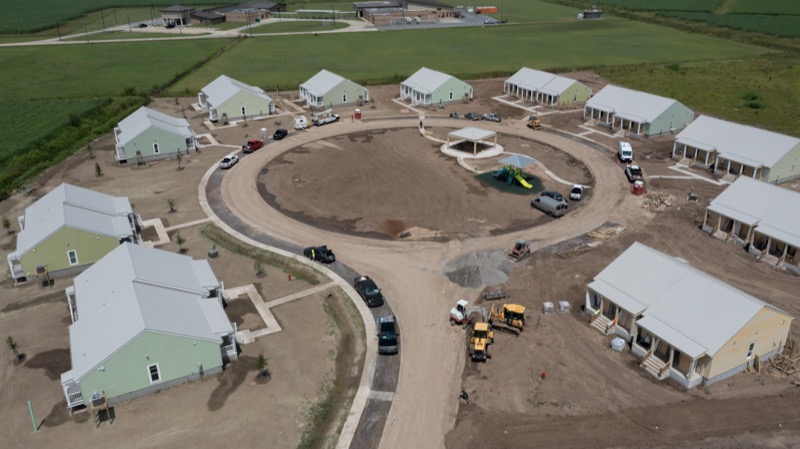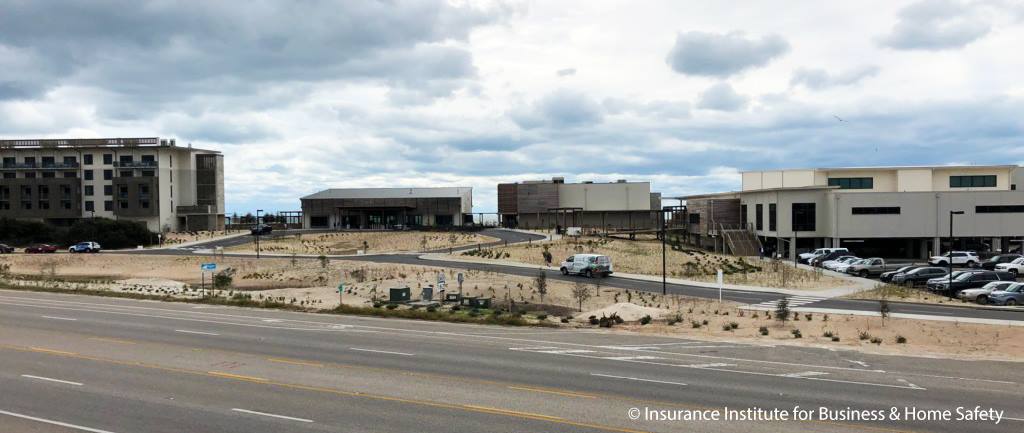 Case Study:
Installed Sump Pump
Background
Lockport, Louisiana's Les Maisons de Bayou Lafourche provides 35 mixed-income green, storm-resilient, and durable housing units in Lockport, Louisiana – a bayou area at high risk for hurricanes. The project is a result of Louisiana's Strategic Adaptations for the Future Environments initiative funded through the Department of Housing and Urban Development (HUD). 
In August 2021, as the Les Maisons project neared completion, Lockport was hit with the eye of Hurricane Ida. In comparison to neighboring developments that experienced catastrophic damage from the hurricane winds, the Les Maisons units experienced only minor cosmetic damage and opened on schedule. In January 2022, Les Maisons de Bayou Lafourche received one of the first FORTIFIED Multifamily designations in the nation. 
Strategy
Consistent with the state's funding requirements, the Les Maisons project was built to Enterprise Green Communities' "Design for Resilience" criteria and IBHS's FORTIFIED Gold designation. 
Cost
The Louisiana Housing Corporation and the Louisiana Office of Community Development awarded $7 million in Community Development Block Grant-National Disaster Resilience funds to create the $10.9 million resilient, affordable housing development.