Description + function
In summer, the sun strikes south-facing windows mostly from above. These windows are easy to shade with overhangs. Windows on the east and west benefit more from awnings and window treatments like blinds or curtains, because the sun usually strikes them head-on as it rises and sets.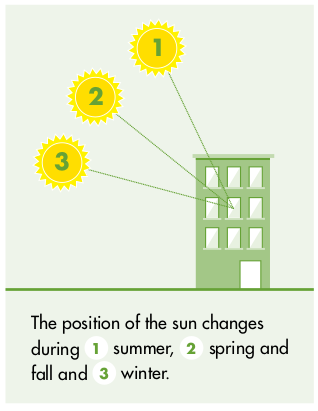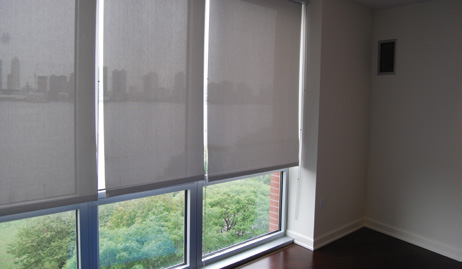 In the winter, the sun is lower in the sky and the direct solar gain is beneficial. At night, window treatments like exterior storm windows, exterior roller shutters, interior glazing panels, interior curtains or insulating blinds can help reduce heat loss.
Exterior shades block sunlight before it reaches the window, making them more effective than interior shades and blinds. However, exterior treatments are difficult to retrofit onto existing buildings, and protrusions from the building may be limited by zoning or historic preservation regulations.
Interior window treatments are protected from the elements, less expensive and easier to install and clean, but not as effective as exterior treatments.
Falling snowpack and icicles on window overhangs could become a public safety hazard, especially if situated directly above walkways.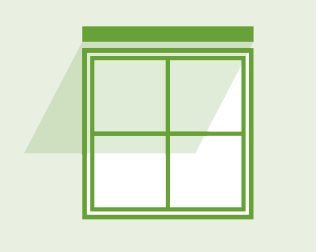 Overhangs.
Overhangs are best for south-facing windows. The sun is high overhead during hot summer months, and a relatively short overhang can provide effective shade.
Awnings.
Like overhangs, awnings block sunlight effectively. Awnings often extend further than overhangs work best on east- and west-facing windows.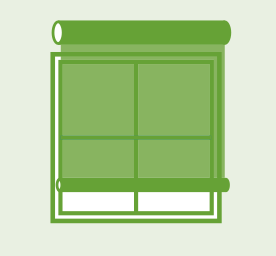 Exterior roller screens, shades and shutters.
Roller screens, shades or shutters are more common in Europe. They block sunlight before it strikes the window, and some products provide high wind protection too. In the U.S., exterior roller shutters are used primarily in coastal locations prone to hurricanes. Most shade screens allow some visibility, even when fully deployed.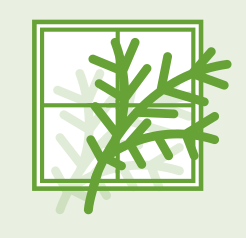 Vegetation.
Deciduous vegetation blocks sunlight in the summer. In the winter, when it sheds its leaves, it allows sunlight to penetrate. Greenery also provides important psychological and health benefits for residents.
Blinds and curtains.
The simplest and least expensive interior shading systems are blinds and curtains. Insulated window blinds, either cellular or quilted, are more effective at shading than simple pull-down shades.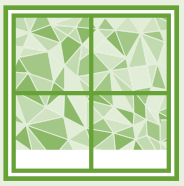 Emergency window treatments.
During emergencies, temporary window treatments like sheets and cardboard or aluminum foil can cut solar gain. Windows that account for the most solar gain should be the priority.
Most exterior shades are passive and require little maintenance. Interior window treatments are most effective when used consistently. Inform residents about the benefits of opening blinds and curtains at the times of the day when it will do the most good.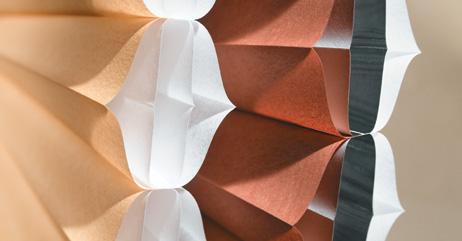 Case Study:
Aluminum Solar Shading
Case Study
Aluminum Solar Shading
Background
Formerly a public school, Castle Gardens in Harlem, NY is an affordable housing development completed in 2010. The project was developed by Jonathan Rose Companies in partnership with the Fortune Society, a nonprofit group that helps the formerly incarcerated re-enter communities. The project includes 113 affordable housing units. The facility is LEED Gold, ENERGY STAR and Enterprise Green Communities certified.
Strategy
On the south façade, aluminum solar shades block the sun in the summer, keeping apartments cool. In the winter, the shades allow sunlight through to warm the rooms. The shades are fixed and durable, requiring virtually no maintenance.
Cost
Castle Gardens relied on 14 different financial supporters—from federal, city and state agencies to corporate foundations—to construct the building.
The total cost for the south façade was $300,000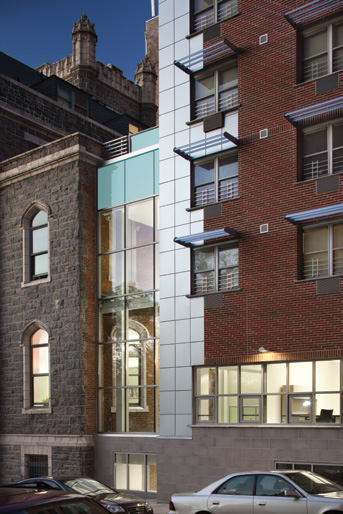 088