14:Emergency Lighting
Many multifamily buildings are not designed to provide residents with
lighting during an extended power loss. There are a number of options to
provide emergency illumination for residents planning to either evacuate
or shelter in place.
Code-mandated emergency lighting, such as exit signs with emergency area illumination, are frequently designed to function only long enough for residents to evacuate. Building codes generally require only 90 minutes of emergency illumination. Different lighting strategies are necessary to keep buildings operating safely during and after emergencies.
Natural daylighting for corridors and stairwells during a power outage.
Once emergency exit lighting has stopped, windowless stairwells with artificial lighting cannot be used without flashlights, even during the daytime. In stairwells where it is not possible to install windows, skylights can provide some daylight.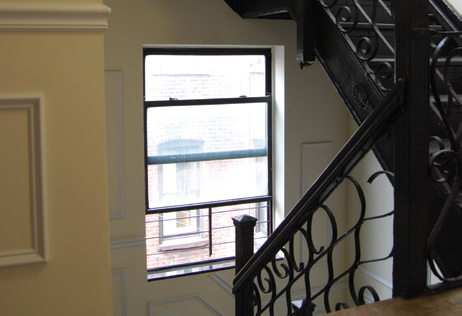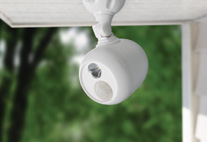 Battery-powered emergency lighting.
Lighting units that use removable batteries to provide 24 hours or more of continuous illumination are now available. A photo-sensor can turn the light off when there is adequate daylight, and illumination can be supplied for several days before batteries need to be replaced. Relatively inexpensive battery-powered LED lights with screws or adhesive backings can be stored and quickly installed in case of an outage.
Solar-powered outdoor lighting.
Outdoor lighting for walkways can be installed inexpensively and with minimal labor. Light fixtures automatically turn on at night, and batteries are recharged during the day.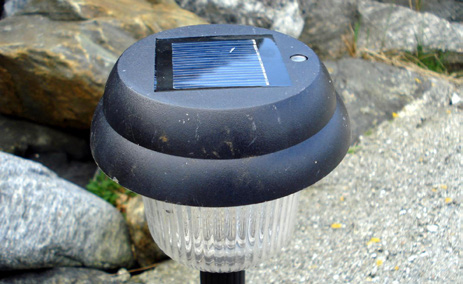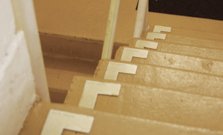 Windows and skylights should be regularly cleaned, particularly in urban areas, to ensure that daylight isn't blocked.
Battery-operated lighting systems should be tested and batteries replaced when necessary.
Case Study:
Purchasing Battery-Operated LED Lights
Case Study
Purchasing Battery-Operated LED Lights
Background
The Village at Sterling Hill is a senior condominium complex in Exeter, New Hampshire. Residents expressed concern about hallways, the garage and other public areas which might not be safe during a power outage.
Strategy
The owner of the complex purchased 108 Mr. Beams™ 360 lights, small, battery-operated, durable, and highly-efficient LED lights that have both a photo-sensor and motion detector so they turn on only when needed. Because the units require only a screw to mount them to the wall and do not connect to the electrical system, the complex did not have to rewire the entire building.
Cost
Each Mr. Beams 360 unit costs about $20. The Village ordered 108 lights to provide emergency lighting in all public areas.
107